Overview
Community participation and environmental responsibility are keys to the success of Spanish Mountain Gold and our Project.
Our Project's location and our long standing corporate practices help us attain high standards in issues related to Environmental, Social and Governance (ESG).
Project Attributes
Renewable Power

connectivity to hydroelectric power to significantly reduce greenhouse gas emissions

Efficiency

low power requirements (i.e. energy efficient flowsheet + softer ore) in milling process

Communities Empowerment

long-term thinking and commitments on ESG issues commensurate with long mine life
abundance of local labor and suppliers / enhanced local socioeconomic development
Corporate Practice
Employment Practice

decades-long practice of hiring employees from First Nations and local communities

First Nations & Communities

cooperation agreements signed a decade ago with all three First Nations bands whose traditional territories encompass the project area
community open houses commenced a decade ago

Priority

direct and hands-on involvement of senior management in social engagement including First Nations & community consultations
appointment of a senior executive to exclusively focus on sustainability and indigenous affairs


Community Email: info@spanishmountaingold.com
Toll Free Community Number: 1 (877) 601 3651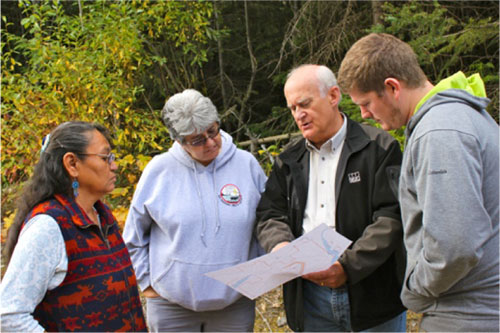 Upcoming Events
No events are currently planned. Upcoming events will be posted and notification will be provided.